"a campaign for a brand without the use of images"
was the task at university and our group choosed to go for ZARA.
Advertising fashion without showing it.
We decided to go for metaphoric short sentences that describe the feeling you get wearing the fashion, painting a picture in the head of the person reading it.
To back it up, we chose blank concrete as a canvas for the readers imagination.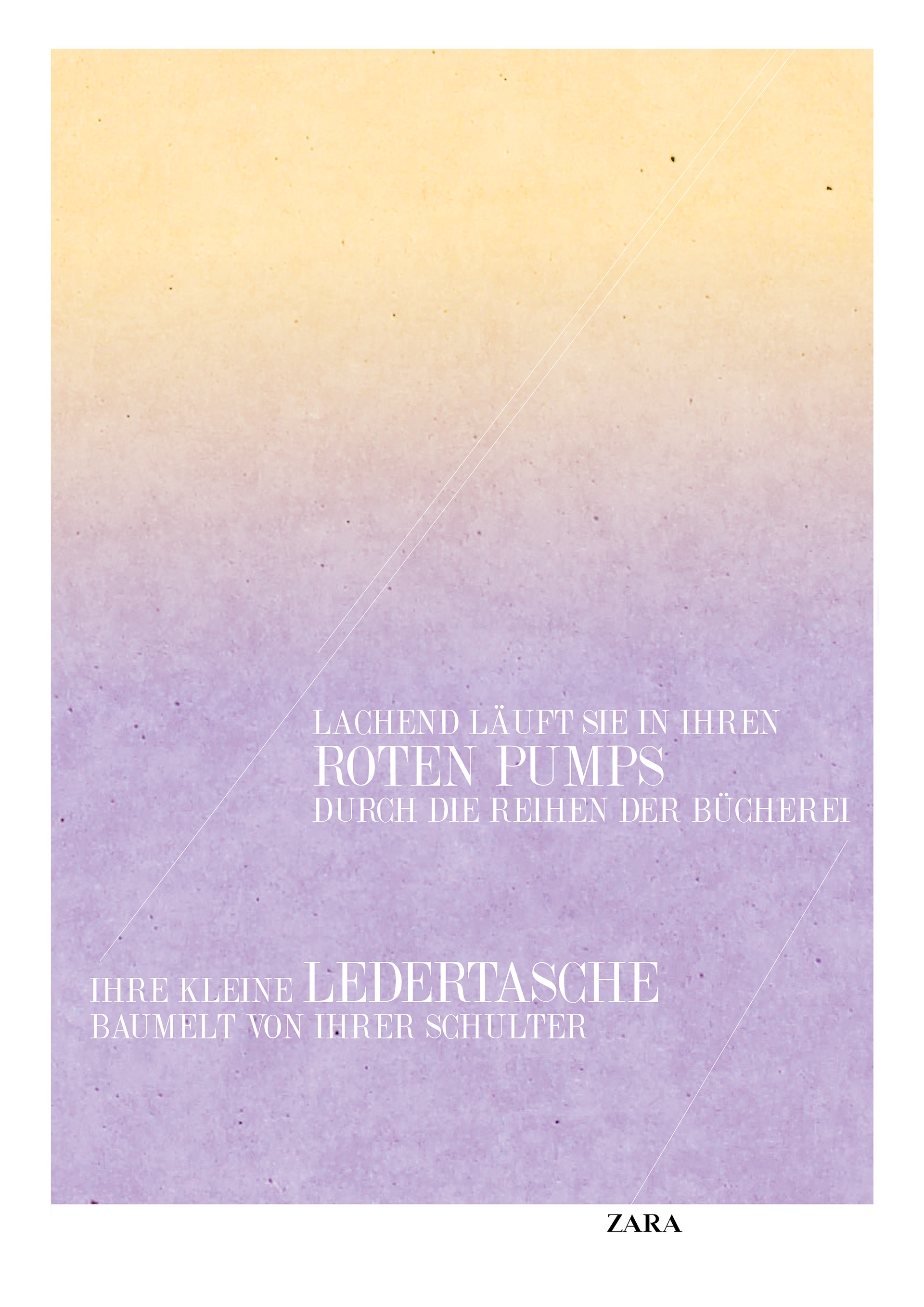 She runs along the rows of the libary
in her RED PUMPS
smiling

her little LEATHER BAG
dangling from her shoulder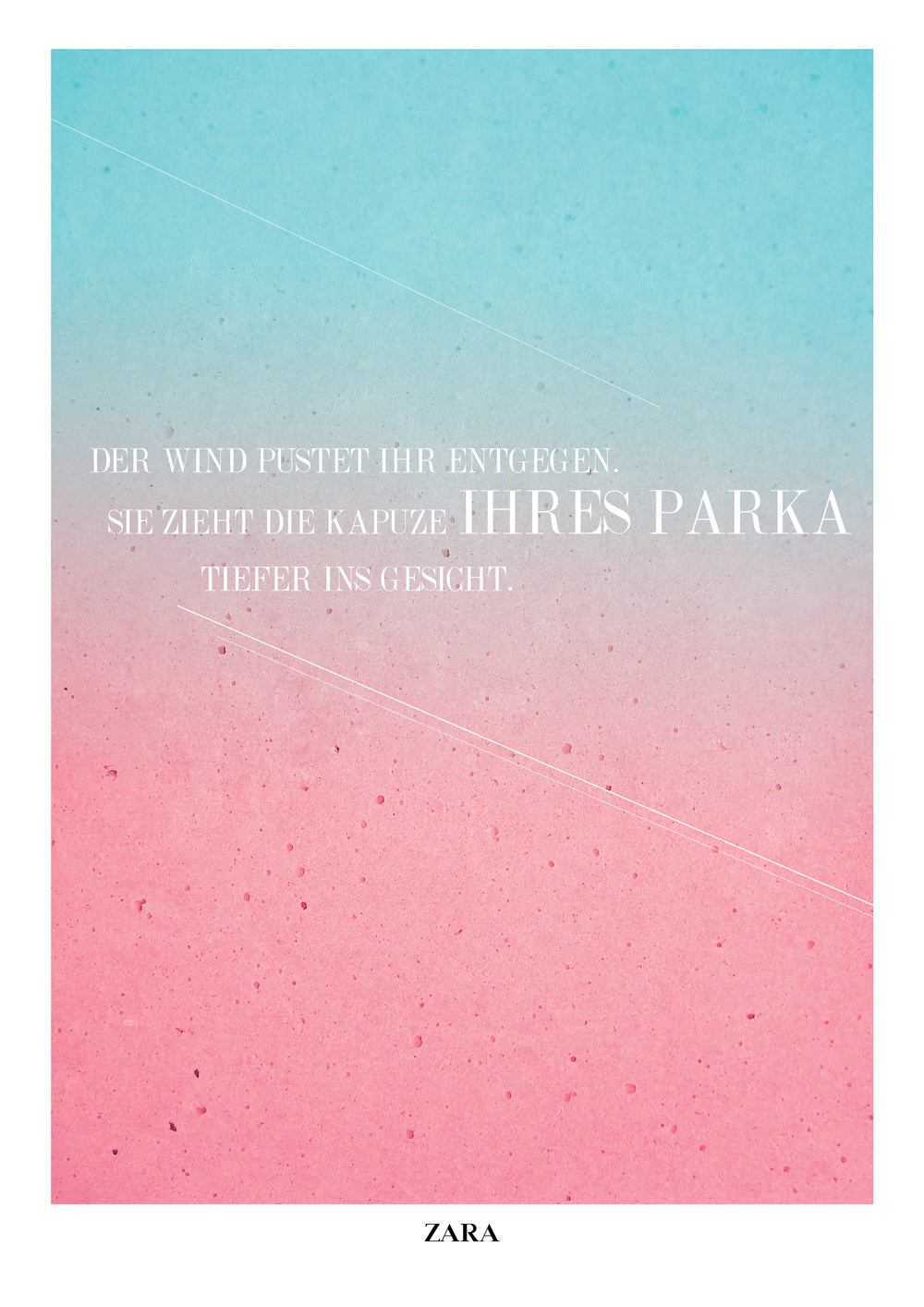 the wind blows towards her
She pulls the hood of HER PARKA down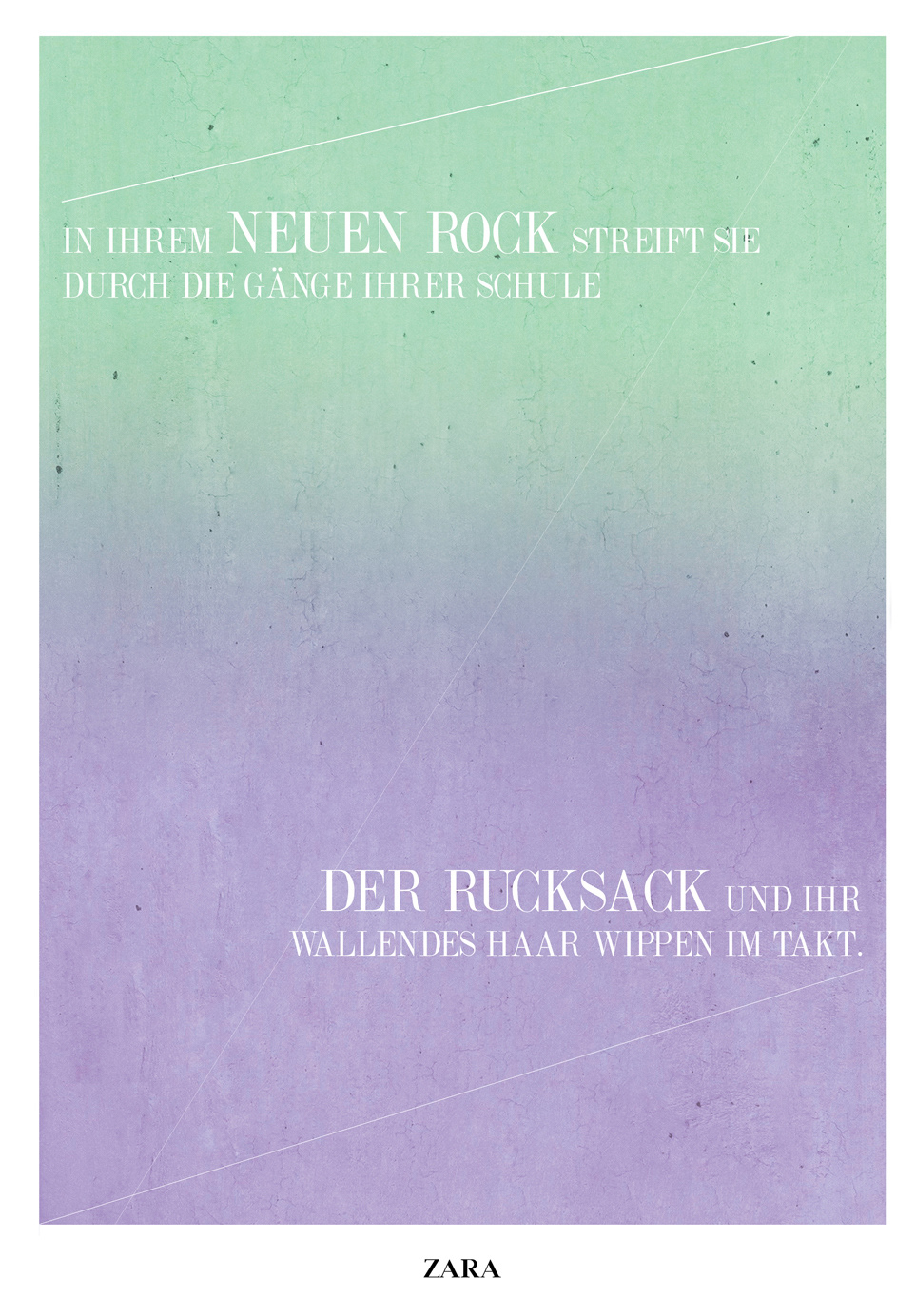 she wanders along the hallways of her school
in HER NEW SKIRT

HER BACKPACK and her flowing hair
rocking in tact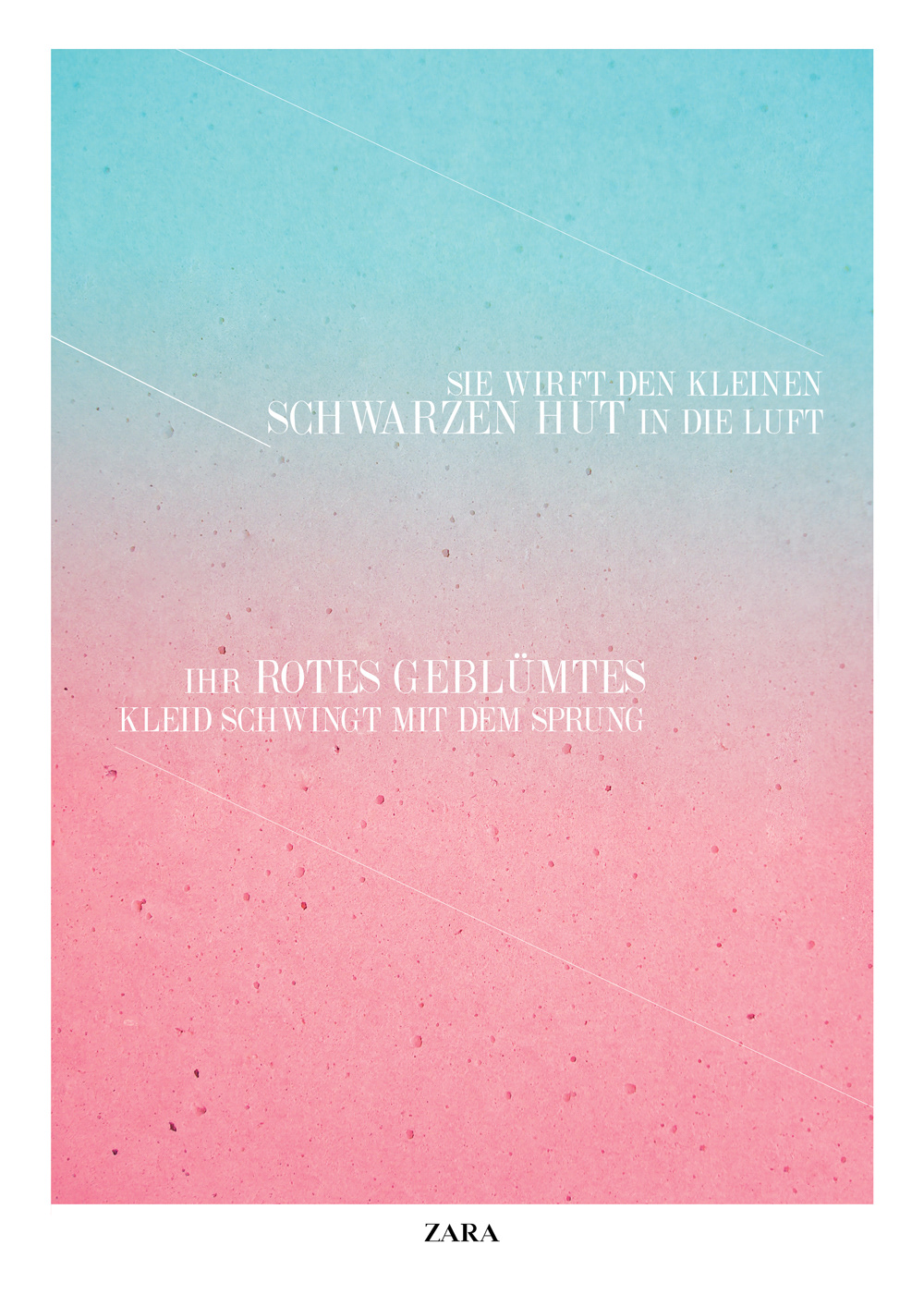 She throws her little BLACK HAT in the air

Her RED FLOWERED DRESS 
swings with the jump
Additional to the campaign we designed matching paper bags for shopping.

Saying:
"I have something you would like"
"You'd buy it too"
"fits me perfectly"